Need access to fast capital? Intrepid Private Capital Group can connect you with sources of debt-based financing so that you can obtain access to immediate cash flow for your business. Our network of investors are eager to lend and our pain-free funding process can quickly get you the business capital that you need.
Debt-based financing is a term used to describe a method for companies to raise money for working capital or capital expenditures by selling bonds, bills, or notes to individuals or investors. Debt financing can incorporate both secured and unsecured loans, and in return for the loan, the individual or investor will become a lender. They will receive a guarantee that the principle and interest on the debt will be repaid pursuant to the agreed upon terms.
Debt-Based Financing is Ideal For
Accessing working capital
Obtaining cash flow
Financing capital expenditures
Small business owners
We take pride in providing a high quality service to our clients. When you need fast access to capital for your business or project, turn to the funding pros! Intrepid Private Capital Group offers exclusive access to a network of motivated lenders who can get you the financing that you need with no hassle.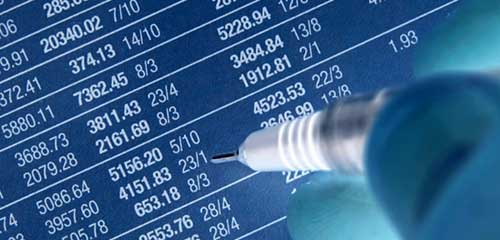 Apply for Debt-Based Financing Now:
Frequently Asked Questions About Debt-Based Financing
What is Debt Financing?
Simply stated,
debt financing
is the specialized term for borrowing money from an outside funding source with a guarantee to repay the principle plus the agreed upon rate of interest. Many people think about a bank when considering this type of borrowing, yet there are numerous debt financing options available to small business owners. In the U.S., the interest on this type of debt may be a tax deductible expense, which means that the interest cost could be less than the stated interest if the company is profitable.
Advantages of Debt Financing
Maintaining Ownership of your Business
While you may be tempted to take on an ownership investor for your developing business, there are other options which are much more beneficial. If you prefer to call the shots for your business, it makes sense to obtain debt financing. Although the lender may charge you interest on what you borrow, they will not get involved with how you run your day-to-day operations.
Tax Deductions
In many cases, the principal and the interest payments on business loans are recorded as business expenses which can be deducted from your business income taxes.
Lower Interest Rates
Tax deductions can affect your overall tax rate, and in many cases, there can be a tax advantage to taking on debt.
Difference between Debt Financing and Equity Financing?
Debt Financing is a term used to describe borrowing money without giving up ownership of your company, whereas
Equity Financing
usually means issuing shares or a portion of business ownership to an investor.
How to Apply for Debt Financing?
For more information on obtaining Debt Financing or any questions regarding our business funding process, feel free to
Contact Us
. To begin a funding application, simply follow the "
Apply Now
" link to get started. Let Intrepid Private Capital Group help you get the private business funding that you need for your business or project.
Read More About Our Process
Apply Now
What is the interest rate on Debt Financing?
The interest rate charged on debt financing reflects the amount of risk that the lender assumes by providing the money. For example, a lender is much more likely to charge a startup company a higher interest rate than it would an established company which has shown several years of profit.
Since lenders are paid before owners in business liquidation, debt financing entails less risk than equity financing and usually commands a lower return.
Disadvantages of Debt Financing
Repaying the Debt
Making payments can be easy if you have strong revenue numbers. But, if sales are down or if your business fails, you'll still be liable for the debt.
Higher Interest Rates
Don't expect low interest rates from a traditional bank or other lender. Interest rates can vary depending on a variety of factors, such as your credit history and the type of loan you're trying to obtain.
Limited Cash Flow
While your business sales usually vary from month to month, lenders typically expect to be paid in equal monthly installments. This can be a challenge that can lead to late payments or even defaults which can harm your credit.
Contact Us for Additional Information
Feel free to contact us with any questions you have. Our friendly staff is ready to help you get your project off the ground!
Related Articles
Other Funding Options available with Intrepid Private Capital Group
More Resources
Investing Tools & Resources