What is Mezzanine Financing?
Mezzanine financing is a late-stage venture capital loan, customarily employed as the final round of financing, prior to an IPO. A mezzanine loan make sense for a company expecting to go public - usually within 6 to 12 months.
This type of loan is usually structured to be repaid from proceeds of a public offerings, or to establish floor price for an IPO.
Mezzanine Financing is Ideal For:
Companies Expecting to go Public
Mergers and Acquisitions (M&A)
Private Equity Buyouts
Real Estate Developments
Connecting our clients with billions of dollars of private capital resources, over the years, is not something that happened by chance. Rather, it is the result of the combination of carefully-considered and well-written business planning documentation, well-motivated clients, and our meaningful relationships with private investment sources. Let Intrepid Private Capital Group help to connect you with the Mezzanine Financing that you need for your business.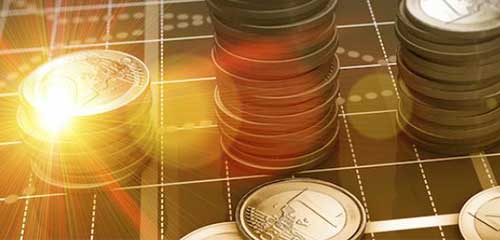 Apply for Mezzanine Financing Now:
Frequently Asked Questions about Mezzanine Financing
What is a Mezzanine Loan?
A mezzanine loan is a hybrid of debt and equity that's typically given as a loan to the owner of a company under the agreement that if the loan is not paid back on time, the lender may convert the security into equity. This makes it a moderately risky source of capital, but there are certain benefits associated with mezzanine financing.
Who Uses Mezzanine Financing?
Mezzanine capital is often obtained by companies and entrepreneurs for the purpose of buying out another company. In the case of a leveraged buyout, mezzanine capital may be used in conjunction with other forms of security. According to Wikipedia, it is typically used to fill "financing gaps" between costly financing options like senior loans, second lien loans and high-yield financing, and equity.
Mezzanine financing
is debt capital that is loaned based on the agreement that it can be converted to ownership or equity if the agreement is not met. It's often used by companies who seek to acquire other companies through buyouts and/or expand their existing operations.
What do Mezzanine Lenders Look for?
Like most lenders, mezzanine lenders seek a positive return on their loan, which can come from either cash interest, payable-in-kind (PIK) interest, or ownership. Cash interest is a periodic payment that's made based on the balance of the mezzanine financing. Cash interest can have either a fixed or floating interest rate. PIK interest is another type of periodic interest that's paid on mezzanine financing, although it's paid by raising the principle amount of the interest instead of cash. Ownership, as the name suggests, is an equity stake in the company, often in the form of attached warrants or conversion feature.
How to Apply for Mezzanine Financing?
For more information on obtaining mezzanine financing, mezzanine loans, or any questions regarding our funding process, feel free to
Contact Us
. To begin a funding application, simply follow the "
Apply Now
" link to get started. Intrepid Private Capital Group can help connect you with the private business funding that you need for your business or project.
Read More About Our Process
Apply Now
Benefits of Mezzanine Financing
One of the most notable benefits of mezzanine financing is the short time it takes to acquire. Borrowers can obtain mezzanine financing without jumping through the otherwise tedious and time-consuming hurdles associated with conventional finance options. Furthermore, borrowers can typically obtain mezzanine financing with little-to-no collateral.
In addition to the short time it takes to acquire mezzanine financing, another benefit associated with this financing structure is the strategic assistance offered by lenders. Some lenders will work directly with the borrower to help his or her company succeed in their respective operations. Whether this is the acquisition of another company or the expansion into a new market area, mezzanine lenders want the borrower to succeed.
Disadvantages of Mezzanine Financing
Of course, there are also some potential disadvantages to mezzanine financing. For starters, there's the possibility of losing control and/or equity over the business if the borrower does not fulfill the agreement. Borrowers also seek a relatively high return on a mezzanine loan, usually ranging somewhere in the ballpark of 20-30%. This makes it more expensive than traditional and senior debt loans.
Depending on the structure of the mezzanine financing, the borrower may have restrictions on how to spend the financing. The agreement may include a clause, for instance, that prevents or otherwise restricts the borrower from using the financing for employee payroll or bonuses.
Contact Us for Additional Information
Feel free to contact us with any questions you have. Our friendly staff is ready to help you get your project off the ground!
Related Articles
Other Funding Options available with Intrepid Private Capital Group
More Resources
Investing Tools & Resources