Intrepid Private Capital Group can help connect you with the acquisition capital that you need to complete your business acquisition. Our services have been uniquely designed for a single purpose: to help serious business people obtain the private capital that's required to achieve their goals. We have exclusive access to a network of International financiers who are eager to provide business capital and private funding.
Types of Acquisition Financing:
Cash
Stock
Term Loan
SBA 7(A) Loan
Connecting our clients with billions of dollars of private capital resources, over the years, is not something that happened by chance. Rather, it's the result of carefully considered and well-written business planning documentation, motivated clients, and our meaningful relationships with private investment sources. Let us put our years of experience to work for YOU!
No one in the business funding solutions Industry does a better job than us to ensure your privacy, as well as the confidential nature of your financial requirements and our role in the transaction of your Project funding.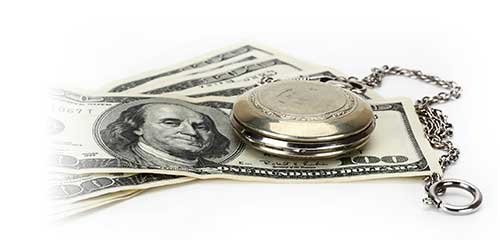 Apply for Acquisition Financing Now:
Frequently Asked Questions About Acquisition Financing
What is Acquisition Financing?
Acquisition Financing is a type of business funding obtained for the purpose of purchasing another business. When a company seeks to acquire another company, it will usually require some type of acquisition capital, and this is known as "
acquisition financing
".
This type of funding can provide the purchaser with the immediate capital resources needed to complete the transaction. There are several options for companies that are seeking acquisition financing.
Who Needs Acquisition Financing?
Acquisition financing is used by companies who plan to acquire another company. If a company is struggling to turn a profit, it may sell itself to the highest bidder. That bidder must then acquire the necessary capital to buy the under-performing company. Assuming it's able to acquire the capital - either through one of the methods listed here or another method - it can then acquire the company.
Cash, stock, term loans and SBA 7(A) loans are just a few of the most common types of acquisition financing.
What is the process to apply for Acquisition Financing?
For more information on obtaining acquisition financing or any questions regarding our business funding process, feel free to
Contact Us
. To begin a funding application, simply follow the "
Apply Now
" link to get started. Let Intrepid Private Capital Group help you get the private business funding that you need for your business or project.
Read More About Our Process
Apply Now
Types of Acquisition Financing?
Cash
For termed acquisitions, cash is often used to pay for the acquired company. This essentially removes shareholders of the target company, placing the target under the control of the bidder's shareholders.
Stock
One of the most common forms of acquisition financing is stock of the acquiring company. The acquiring company issues stock to shareholders of the acquired company in exchange for acquisition.
Term Loan
Of course, term loans are always a viable solution for acquisition financing. They typically offer a fixed interest rate, along with a predictable monthly repayment schedule. There are subtle nuances between the different term loans, however, so be sure to read the fine print.
SBA 7(A) Loan
What is an SBA 7(A) loan and how does it work? Offered through the United States Small Business Administration (SBA), this is a special type of loan that's guaranteed, offering an incentive to lenders to approve loans for small businesses.
Contact Us for Additional Information
Feel free to contact us with any questions you have. Our friendly staff is ready to help you get your project off the ground!
Related Articles
Other Funding Options available with Intrepid Private Capital Group
More Resources
Investing Tools & Resources