Factoring Loans / Accounts Receivable Financing
Factoring loans are a special transaction in which a business or company sells its invoices to a third party (known as a factor) at a discounted price. Also known as "accounts receivable financing", it's used to acquire revenue more quickly than waiting for the customer to pay.
Factoring Loans are Ideal For:
Immediate Cash Flow
New Equipment Purchases
Inventory Costs
Company Expansion
One of the great things about factoring is that it can be used by all companies and organizations. Whether you run a small business as a sole proprietor or a Fortune 500 corporation, you can use factoring to acquire working capital more quickly than waiting for a customer or client to pay.
Need a Factoring Loan? We have built solid relationships with both funding sources and borrowers over the years who count on Intrepid Private Capital Group for their funding needs. With Intrepid, your project will have exclusive access to a network of motivated lenders who can get you the funding that you need quickly and with no hassle.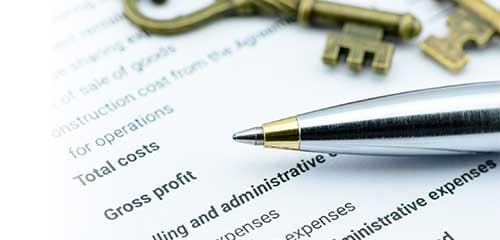 Apply for a Factoring Loan Now:
Frequently Asked Questions About Factoring Loans
How do Factoring Loans Work?
Factoring works like this: a company sells a product or service to a customer. Instead of waiting for the customer to pay, however, the company sells the invoice to a third-party (the factor) at a discounted price. Upon collecting the customer's payment, the factor reimburses the company the difference it paid minus a fee. It's a win-win for both the factor and the company. The company receives the payment more quickly, and the factor generates revenue from the customer's payment.
Parties Involved in Factoring Loans
There are typically three parties who are directly involved in a factoring loan transaction:
The Factor - party who purchases the receivable.
The Seller - party who sells the receivable.
The Debtor - party who is bound by the terms to pay the owner listed on the invoice.
Components of a Factoring Loan Transaction
In a typical factoring loan transaction, the following four components are recorded by an accountant:
Fee paid to the factor.
Interest paid to the factor.
Bad debt expense.
Holdback/Reserve (used as insurance to cover returns, refunds, charge-backs, etc.).
What is the process to Apply for a Factoring Loan?
For more information on obtaining a Factoring Loan, financing accounts receivable, or any questions regarding our funding process, feel free to
Contact Us
. To begin a funding application, simply follow the "
Apply Now
" link to get started. Let Intrepid Private Capital Group be your partner in making the right decisions and help you get the private funding that you need for your business or project.
Read More About Our Process
Apply Now
Benefits of Factoring Loans?
As previously stated, the single greatest benefit associated with factoring is the speed at which a company receives money for selling a service or product. Instead of waiting 30 or more days for a customer to pay, the company can sell the invoice to a third-party financial company; thus, acquiring revenue from the sold products or services in less time.
Unlike traditional bank loans, there's no technical limit to the amount of money a company can earn from factoring transactions. The only limit is that of the company's receivables. As your business grows and attracts more customers, so does your factoring revenue.
Accounts receivable financing
is also incredibly fast to set up, often taking less than five days to complete. When compared to a bank loan, companies can expect to wait a minimum of one month to secure capital.
Another reason why so many companies are financing accounts receivable, is because the transactions do not show up as debt on their
balance sheet
. This can help improve a business's image, making them better qualified to raise capital through other avenues.
Contact Us for Additional Information
Feel free to contact us with any questions you have. Our friendly staff is ready to help you get your project off the ground!
Related Articles
Other Funding Options available with Intrepid Private Capital Group
More Resources
Investing Tools & Resources