What is Balance Sheet Lending?
Also referred to as portfolio lending, balance sheet lending involves a monetary loan in which the original lender retains the debt throughout the life cycle of the loan. It's not uncommon for lenders to sell debt at a reduced price. If the borrower fails to pay, the lender may sell the debt in an effort to recoup some of their lost revenue. Balance sheet lending ensures this does not happen as the original lender retains the debt without selling it off to a third party.
Balance Sheet Lending is Ideal For:
Increased Transparency
Reduced Borrower Risk
Balance Sheet Loans are not Resold
Direct Communication with Lender
Connecting our clients with billions of dollars of private capital resources, over the years, is not something that happened by chance. Rather, it is the result of the combination of carefully-considered and well-written business planning documentation, well-motivated clients, and our meaningful relationships with private investment sources. Let Intrepid Private Capital Group help to connect you with the funding that you need.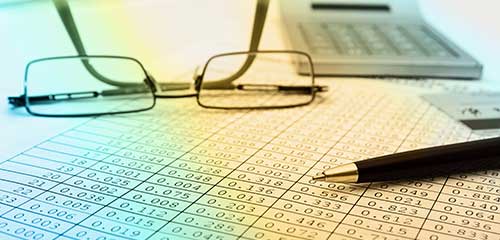 Apply for a Balance Sheet Loan Now:
Frequently Asked Questions About Balance Sheet Lending
How does Balance Sheet Lending Work?
Balance sheet lending is a loan that a lender will retain on their books instead of selling it off to another financial institution or to individual investors at a discount. Some borrowers may prefer balance sheet loans because they would rather deal with the original lender in the event that a problem develops during the course of the life of the loan.
Disadvantages of Balance Sheet Lending
But there are also some potential disadvantages associated with balance sheet lending. Normally, balance sheet lenders have less capital than traditional lenders. Balance sheet lenders typically do not loan the full funds for a purchase. Rather, they loan 60-70% on average. This is because balance sheet lenders are considered more conventional, and as such they must carefully assess the amount of capital loaned to business owners and entrepreneurs. If you run a large business and need equally large amounts of capital, perhaps a single balance sheet loan won't suffice.
How to Apply for a Balance Sheet Loan?
For more information on obtaining balance sheet lending or any questions regarding our funding process, feel free to
Contact Us
. To begin a funding application, simply follow the "
Apply Now
" link to get started. Let Intrepid Private Capital Group help you get the private funding that you need for your business or project.
Read More About Our Process
Apply Now
Benefits of Balance Sheet Lending
There are a few benefits associated with balance sheet loans, one of which is the ability to communicate directly with the original lender in the event a problem arises. With other traditional loans and financing, the original lender may sell the debt to a third party. This creates confusion for the borrower since he or she may not know who to contact. By keeping the debt in the hands of the original lender, it provides greater transparency and ease of communication between the respective parties.
Another benefit of
balance sheet
lending is the minimal risk it creates for the borrower. Because the item isn't an asset or a liability, the borrower typically isn't required to place an item on the balance sheet; thus, minimizing the risk.
Contact Us for Additional Information
Feel free to contact us with any questions you have. Our friendly staff is ready to help you get your project off the ground!
Related Articles
Other Funding Options available with Intrepid Private Capital Group
More Resources
Investing Tools & Resources