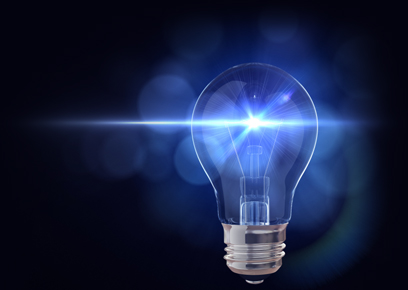 Turn Your Great Startup Idea into a Reality
Turn Your Great Startup Idea into a Reality
So you have an awesome idea for a new business…now what? Here are some important things to consider to ensure that your startup is well thought out and on the right path.
Your Idea or Product as a Startup:
Did you brainstorm several ideas, but this is the one that stood out?
Are you passionate about this idea/product?
Have you become knowledgeable about startups from books and online information?
Have you looked into classes about startups?
Your Idea's or Product's Market:
Is your product different then what's already on the market?
If your product is already on the market, have you evaluated the competition?
Does the product provide a solution to a common need or an existing problem?
Have you showed your idea to people to get feedback?
 Your Customers:
Have you defined your customer base?
What will entice buyers to switch to your product?
 The People on Your Team:
Do you need a team? If so, hire experts.
Is their experience relevant to the product or business?
How will you pay your startup employees?
The Money:
Have you defined your startup capital requirements?
Have you completed a financial analysis on your startup?
What is your realistic revenue projection over the next 1, 3, 5, and 10 years?
Do you have solid financial statements to support your funding request?
What type of capital funding are you looking for?
While these are just general ideas, your startup research should uncover in-depth information about several of these topics as well as many more. When you couple the right idea or product with hard work and dedication, the sky will be the limit for your new business. Good luck on your startup!
Intrepid Executive Group is here to help answer all of your funding questions. Visit our website or contact us at (410) 535-3400. We can help you decide on the best course of action to get you the funding that you need. If you are looking to take the next step in business, we are here to help you reach your goals!