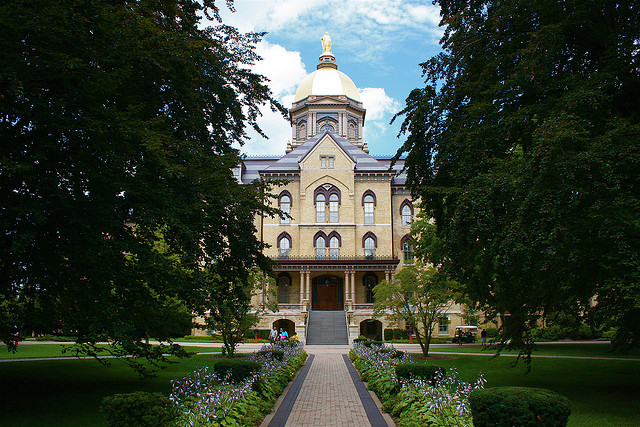 Notre Dame to Receive $20 Million for Global Investing Institute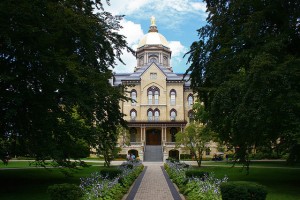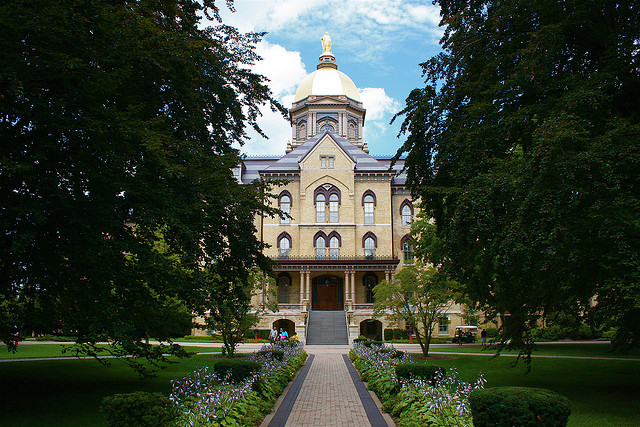 Notre Dame has been given a $20 million donation to fund development for a new global investing institute in its Mendoza College of Business campus.
According to a statement issued by the esteemed university, former Notre Dame graduates from the class of 1996 James Parsons and his wife, Dr. Carrie Quinn, made the donation. Parsons said the donation will be used to educate the investment management leaders of tomorrow by creating a new global investing institute.
"It has been a privilege to work together with the Mendoza College of Business, Scott Malpass, the investment office and other university leaders to form an institute that should enable the university to adequately address the need to educate the investment management leaders of tomorrow," Parsons said. "The university is uniquely positioned to assist in the formation of leaders around the globe, and Carrie and I are delighted that our gift will help address this critical need."
The new institute will reportedly be called the "Notre Dame Institute for Global Investing," and as the name suggests, it will focus on larger, broader investments involving currencies and commodities throughout the world. Parsons went on to say that the Institute will serve as a Nexus for research so that students and faculty members alike can learn the nuances of global investing.
The Notre Dame Institute of Global Investing will focus on three elements of the University:
A leading finance faculty
Top finance curriculum
Strategic partnerships
By combining the aforementioned elements together, the University seeks to make its new Global Investing Institute one of the best in the country.  Some of the institute's goals include deeper connections with graduates, internship programs, job placement opportunities, partnerships among the college, and utilizing the University's alumni network.
Of course, it only makes sense for Notre Dame to create a new facility for global investing. As many smaller countries continue to grow, new investment opportunities arise. The investors of tomorrow can capitalize on these opportunities by placing their money in the right areas.
So, when can you expect to see the new Notre Dame Institute for Global Investing up and running There's still no word yet on an exact date of completion, but the University has been busy laying the ground work for the new Institute.
This article brought to you by Intrepid Executive Group – A Global Financial Services Company