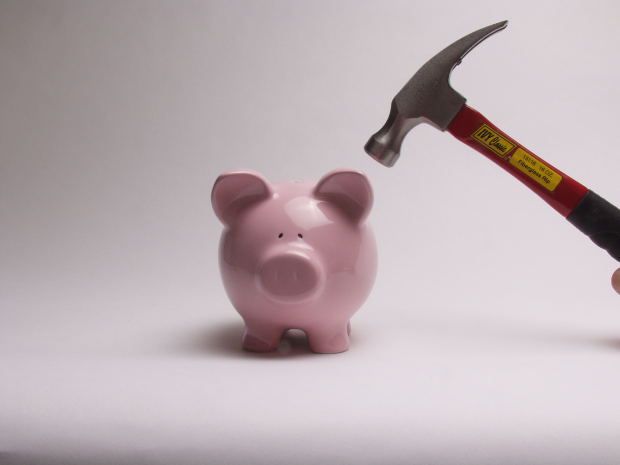 Why Banks Are Lending Less
It's been six years since the financial crisis of 2008, yet banks are still reluctant to lend money. To put the problem into perspective, U.S. business loans of $1 million or less have declined by 13% from 2007 to 2011, and the total amount loaned declined by 19% (inflation taken into account). Banks make their money from charging interest on loans; therefore, it would be in their best financial interest to lend more. So, let's take a look at why banks  are lending less.
Why are Banks Lending Less?
There are several different factors contributing to the decline, one of which involves the Federal Reserve's incentives to encourage greater lending standards. In the years leading up to the stock market crash of 2008, banks were knowingly lending money to home buyers, business owners, and other clients who were unable to repay these loans. This led to an unsustainable market – and when the bubble popped – the federal government spent billions of taxpayers' dollars to bail out underwater banks.
New Standards
To prevent this type of disastrous scenario from reoccurring, the Federal Reserve now offers incentives to banks that increase their lending standards. As a result, however, fewer clients qualify for loans. Ben Bernanke, former Federal Reserve Chairman, was even turned away when he attempted to refinance his mortgage, attesting to the strict new standards. These tighter lending standards make it difficult for clients to qualify for loans.
The Federal Reserve's initiative to promote tighter lending standards was effective in curbing risky mortgages, but it didn't come without a cost – less capital funding for small businesses. Now banks want to see a proven track record of a business's financial success before they lend capital. Risk assessment is a major element in determining whether or not a bank will lend money. Larger businesses shouldn't have a problem convincing banks of their financial success. Smaller businesses, on the other hand, don't have the necessary track record to acquire loans from banks.
Future Outlook
Is there any hope for small business startups to acquire capital funding? With banks lending less money now than the Great Depression, entrepreneurs are shifting their focus to angel investors for funding. Angels provide fast capital and are often willing to take high-risk loans that banks would shy away from. According to data presented by the Centre for Venture Research, there were 11.4% more angel investors in 2013 than 2012 – and this isn't a trend that appears to be going away anytime soon.
This article brought to you by Intrepid Private Capital Group – A Global Financial Services Company. For more information on startup and business funding, please visit our website here.