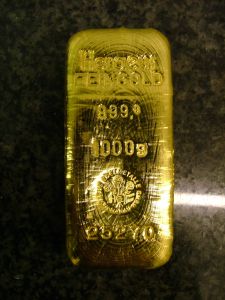 Gold Tumbles to Near 6-Year Low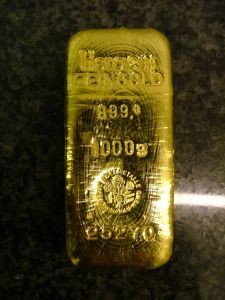 Gold has long been viewed as stable commodity, with investors pouring billions of dollars into the precious metal. However, prices for gold fell to a near 6-year low, trading as low as $1,051.60 per ounce on Friday. So, what's driving the price of gold down? And how long can we expect this trend to last?
There are several different factors attributed to gold's ever-tumbling value, one of which is the recent sell-off that occurred back in August. Like most commodities, when investors sell their gold bullion, it has a tendency to trigger a larger selloff. Other investors will take notice, assuming it's time to sell. This creates a chain effect in which a large number of investors sell their gold; thus, reducing its selling value.
There's also the issue of China's economy. If you keep up with global economic news, you may be aware of China's recent economic woes. As the world's most populated country continues to struggle, its "elite" class of citizens are no longer able to purchase gold bullion at the same rate as before. Analysts believe this too has played a role in the declining prices of gold.
While China's economy continues to struggle, the U.S. dollar is trending upwards. How does this pertain to the falling prices of gold? Well, the vast majority of gold trading is conducted in U.S. dollars. So when the dollar is strong, investors cut the price of gold.
And we can't talk about trending gold prices without mentioning the Federal Reserve's "anticipated" rate hike. Ever since the 2008 economic crisis, interest rates have remained at near-historic lows. The Feds have announced plans to increase interest rates, however. Because gold doesn't pay on interest rates, this isn't going to help its value. On the contrary, it could have the opposite effect by enticing investors to place their money in other commodities — commodities that do pay interest.
"Gold remains dictated by U.S. interest rate expectations and further dollar appreciation may act as a catalyst which should provide the momentum needed for prices to decline towards $1050 and possibly lower," said FXTM research analyst Lukman Otunuga.
There's really no way to tell exactly when gold will bottom out. Some investors are saying now is the time to buy, while others believe its price will continue to fall.
This article brought to you by Intrepid Executive Group – A Global Financial Services Company