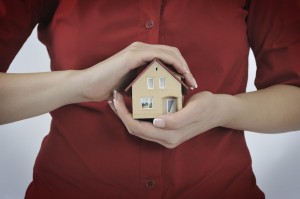 While there's been no official confirmation yet, many financial experts say the Federal Reserve is looking to increase interest rates.
Even a slight increase would affect anyone looking to buy a car, obtain a mortgage, refinance their current home, apply for a business loan, open a savings account, or even invest in the stock market. If these rumors prove to be true, it would be the first time the feds have increased interest rates since the financial crisis first occurred.
Fed Chair Janet Yellen hinted that interest rates could increase as the country's economy improves, although she didn't specify when exactly this would happen. The feds released a statement saying that it definitely would not increase interest rates in April but it may come sometime later in the year. In the meantime, feds urged Americans to remain "patient" while more details are being released about the potential interest rate hike.
As noted by the WashingtonPost, adjusting interest rates is a complicated situation. Lowering rates typically stimulates the economy, encouraging consumers to take out loans and spend more money, which subsequently has a ripple effect on the entire market. Increasing rates has the opposite effect by slowing the economy's growth. But there are several factors that impact the effectiveness of a rate adjustment, including low inflation, the strengthening of the U.S. dollar, and conflict in European economies.
When the financial crisis first hit, the feds' plan was to maintain a key interest rate between zero and a quarter of a percentage point. This has been the longest period for rates such as these in over half a century. If the feds decide to increase the interest rates, however, it will "push up" rates for mortgages, car loans and more.
"An average, 30-year mortgage fetches a 3.8% interest rate now, according to Freddie Mac. That's down from a year ago when rates were closer to 4.3%. The Fed cut rates to historic lows in 2008 in part to reboot the housing market, which collapsed when the housing bubble popped," wrote CNN. "When the Fed likely raises rates this year, it will push mortgage rates and auto loans up, experts say. That said, it's uncertain if that will cause home or car buying to slow down."
Again, there's still no word yet on when, or even if, the feds will increase interest rates.
For more about investments, private capital, and entrepreneur news visit the Intrepid Executive Group Blog.
This article brought to you by Intrepid Executive Group – A Global Financial Services Company