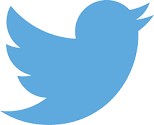 Twitter Now Providing Venture Capital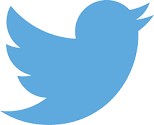 The world's most popular 140-characters-or-less social media network has entered the realm of venture funding.
According to the Wall Street Journal, Twitter led an $80 million round of venture funding for the mobile software company Cyanogen. Other investors included Qualcomm, PremjiInvest, and Rupert Murdoch.
So, what in the world is Cynanogen and why is Twitter funneling such a large amount of cash into it? According to a press release published by the company, Cyanogen is "a leading mobile operating system pure-play, announced the completion of an $80 million round of Series C financing. With offices in Palo Alto and Seattle, the company will leverage the infusion of new funding to hire talent and accelerate the development of its open OS platform."
Among Cyanogen is the maker of the Android add-on theme "CyanogenMod." This open-source software is used in conjunction with Google's Android operating system, introducing a wide range of features and tools to mobile devices. The OnePlus One is arguably the most popular Android/CyanogenMod smartphone on the market, selling over a million devices since its release last year.
But Cyanogen has bigger plans in store. Earlier this month, it was reported that Cyanogen and BLU are working to develop a new smartphone. The device is expected to run the Android operating system, but it will tap into Amazon's app store for apps, meaning users won't have access to Google Play. It's certainly a bold move to try and capture some of the Google-dominated mobile market, but many tech experts are dubious regarding whether or not it will work.
Of course, it should come as no surprise that Twitter is now funding companies such as Cyanogen. Last year, the company appointed former Goldman Sachs banker Anthony Noto as Chief Financial Officer (CEO), moving former CFO Mike Gupta to lead Twitter's financial investments divisions.
While there's been no official comment made from Twitter about potential future investments, experts say the Big Blue Bird will continue to invest in startups. This belief is reinforced with Twitter's recently launched website twitterventures.com, which we assume will focus on the company's venture funding.
This article brought to you by Intrepid Executive Group – A Global Financial Services Company