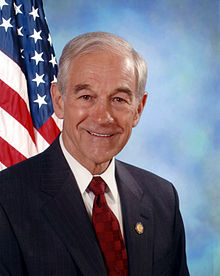 Ron Paul Blames Federal Reserve and Congress for Market Bubble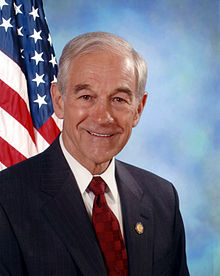 Republican presidential candidate Ron Paul is pointing the finger at the U.S. Federal Reserve and Congress for the recent losses on Wall Street.
When speaking to Newsmax TV earlier this week, Paul said the Feds and Congress are "99% responsible" for the economic downturn felt by traders. The politician, author, and two-time presidential candidate said the Feds seek to create bubbles in an effort to maintain stability in the U.S. economy, while Congress seeks to regulate the market with new laws. The combination of these two elements is believed to have triggered a massive selloff in recent days, according to Paul's interview with Newsmax.
The stock market took a significant hit on Monday, with some financial analysts calling it "Black Monday." It's unclear what or who is responsible for the downfall, although some are saying it is directly related to China's decision to devalue its currency. When China makes a move, it creates a ripple effect throughout global markets, spreading to other parts of the Asia, the U.K., and eventually here in the U.S.
The good news is that the stock market rebounded somewhat from its selloff, with the Dow Jones up 225 points on Wednesday. Even so, not everyone is optimistic that it will remain steady in the days and weeks to come. There's a growing concern among both financial investors and the general public alike that another selloff is looming around the corner. Whether or nor this selloff occurs, however, remains to be seen.
Paul explained his thought process behind alleging that Congress and the Federal Reserve are to blame for the market's recent selloff, saying that socialism always fails because of price and wage controls.
"Socialism fails always because you have wage and price controls, but we in the West have control of the economy and economic planning by pricing money," said Paul. "So one-half of the economy, which is the money, is fixed so you have currency transactions and currency competition and then you have the supply of money and interest rates, and it's a gross distortion because people have been fooled into thinking they're saving."
This article brought to you by Intrepid Executive Group – A Global Financial Services Company