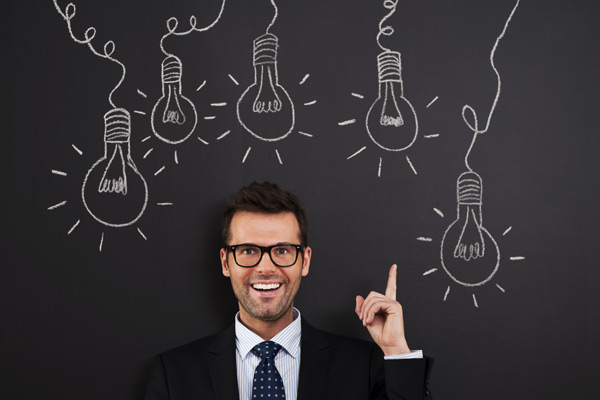 The Do's and Don'ts: How to Pitch an Idea To Investors
If you're going to pitch an idea to investors in hopes of raising startup capital, there are a few things you should know to make the process run smoother. Here are some of the do's and don'ts of how to pitch an idea to investors.
Don't Be Afraid To Ask For Adequate Capital
Many entrepreneurs assume it's easier to acquire small amounts of cash from investors, but this tactic can come back to haunt you later down the road when you're in need of more capital.
Go ahead and ask for the full amount when pitching your idea to investors. The worst that can happen is they'll say no, or offer a lower amount of capital.
Don't Value Your Business Strictly on Projections
There's nothing wrong with discussing the projected sales/revenue of your business with investors. However, you shouldn't base your business's valuation strictly on projections. Instill confidence in investors by demonstrating market facts, statistics, figures, and other cold-hard data. This alone will go a long ways in encouraging investors to fund your startup.
Acknowledge The Risks
There's an inherit risk when investing in a startup, and investors want to know they will receive a return on their funds. Turning a blind eye to the potential risks of your business will send investors heading in the opposite direction.
A smarter approach is to acknowledge these risks, telling investors how you plan to mitigate them. If you run a seasonal business, for instance, perhaps you can share ideas on how you plan to generate revenue throughout the year while still capitalizing on the prime "season" time. This will give investors greater confidence in funding your business.
Keep Your Pitch Short And To The Point
The golden rule of pitching ideas to investors is to keep it short and to the point. If you aren't able to convey your business idea in just a couple minutes, you will probably fail at acquiring investors.
You have to remember that investors sit through a countless number of pitches, so they tend to get bored with the small details. Instead, if you want to know how to pitch an idea to investors, give them the core facts. Tell them what your business is about, how much money it's made thus far, why it's different from competitors, etc.
How to Pitch an Idea To Investors? Be Willing To Listen
It's not uncommon for investors to offer ideas and suggestions  during a pitch. Some entrepreneurs may turn their head at the thought of accepting advice from a stranger, but this information can prove highly useful in taking your business to the next level. Investors are experienced in this line of work, so it's safe to assume they know a thing or two about running a profitable business.
This article brought to you by Intrepid Executive Group – A Global Financial Services Company. For more information on startup and business funding, please visit our website.