IMF Looks to Cut Global Outlook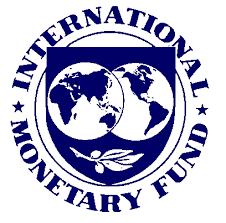 The International Monetary Fund (IMF) will be cutting its global outlook amid weak commodity prices in emerging markets.
Established December 1945, the IMF is an organization of some 188 countries working to promote greater trade cooperation, financial security, employment and economic growth, and to lower poverty rates. Each country member of the IMF contributes funds to the IMF (hence the name), pooling their money together so it can be used to stabilize the global economy. As of 2010, the IMF had roughly $755 billion.
But not all is well throughout the world, as many emerging countries are experiencing a slowdown with weak commodity prices. This has prompted the 188-member IMF to cut their global growth outlook for the year down to 3.1%. Back in July, the IMF had predicted a 3.3% global economic growth rate. For next year, the IMF predicts a 3.6% global growth rate, which is down from 3.8% in July.
So, what exactly is driving IMF experts to cut their global outlook? One possible reason for the cut is lower oil prices. According to CNBC, oil prices rose just modestly to $48.53 per barrel, which is still well under the average prices from this time last year. Cheaper oil means oil-rich countries earn less revenue from trade, which in turn leads to a slower economy. Perhaps this combined with the economic turmoil that is being felt in China has convinced the IMF to cut their global outlook for economic growth.
As noted by the IMF in a statement, growth rate increases will be gradual. When a country is rebounding, for instance, it's not going to recoup its lost ground immediately. Markets fluctuate according to countless factors, and it's important for investors to ride them through. The IMF goes on to say that fiscal policy and global rebalancing is critical to stimulating the economy.
"Regardless of the timing of the initial policy move, the data would suggest that the subsequent rate increases should be gradual," said the IMF in a statement. "Complementary fiscal policy action in countries with fiscal space is also important, supporting global rebalancing, and demand-supporting structural reforms are necessary, in particular to improve productivity and stimulate investment."
This article brought to you by Intrepid Executive Group – A Global Financial Services Company