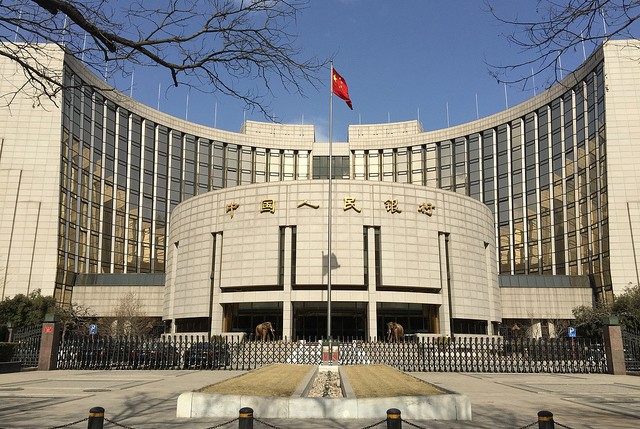 China Cuts Interest Rates Amidst a Weakening Economy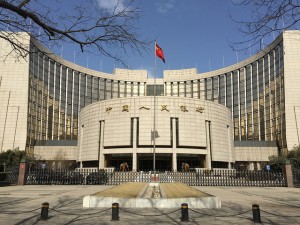 China has cut interest rates for the second time in a three-month period, while the Asian nation battles through a weakening economy.
The People's Bank of China — the government-controlled central bank of China — announced on its website that the lending rate for one-year loans would drop 0.25 percentage points to 5.35%. Furthermore, it also said that it was reducing deposit rates by 0.25 percentage points.
This move is expected to make it easier for business owners and consumers alike to borrow money, but experts say it isn't enough to make up for China's recent economic downturn. China is currently ranked as the second largest global economy, only second to the United States. And until last year, its economy was growing at roughly 7.5% annually. So, what happened between then and now to cause such a significant shift in the economy?
Several experts have chimed in to offer their opinion on why China is experiencing an economic downturn. Wang Tao of the UBS  cited the trend as being the result of weak domestic demand accompanied with ever-falling oil prices.
"China's real economic activity has slowed further in recent months, largely due to the ongoing property downturn," said Wang Tao, an economist at UBS. "Weak domestic demand has aggravated excess capacity issues in many sectors, and together with a sharper decline in commodity and oil prices, have led to rapid disinflation, and for the industrial sector, deeper deflation. Against this backdrop, it would seem clear that monetary policy in China should be eased more aggressively."
Foreign demand is also likely to play a role in China's weakening economy. There's a growing push for more "Made in America" products, as thousands of companies shift production from overseas markets back to the U.S. And when American companies decide to bring production/manufacturing jobs back to the U.S., it has a significant impact on overseas markets.
Of course, China's financial woes didn't happen overnight. Banks and financial institutions have requested government stimulus throughout much of last year, fearing the country's current scenario would take place. The Chinese government largely denied these claims, however,  adding that a stimulus package would contribute to debt rather than reduce it.
For more about investments, private capital, and entrepreneur news visit the Intrepid Executive Group Blog.