China's Central Bank To Inject Funds Into Smaller Banks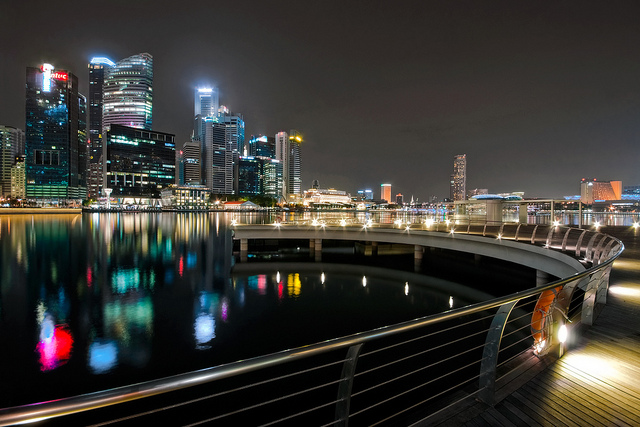 The People's Bank of China announced earlier this month that it would inject 200 billion yuan ($32.7 billion USD) into nearly two dozen smaller banks. This move reportedly aims to help the joint-stock banks with end-of-the-year liquidity, while simultaneously boosting the nation's economy.
The banks to receive the funds, including China Guangfa Bank Co. and Industrial Bank Co. , must submit a three-month load application to qualify. The People's Bank of China has already contacted the respective banks, requesting they submit their applications in a timely manner.
According to the Wall Street Journal, the injected funds will largely be distributed across sectors the Chinese government deems important. Some of the potential targets for this financial relief include public housing and small businesses, both of which have slowed over the past 12 months.
This isn't the first time China's central bank has offered a lifeline. In September, it distributed 500 billion yuan into five banks. While this offered some initial relief, it was short-lived and didn't solve the country's underlying financial issues.
With a Gross Domestic Product (GDP) of $10.355 trillion in 2014 (nominal), China is currently ranked as the world's second largest economy. However, media reports suggest the Chinese government is fearful of missing its projected 7.5% growth for the year. Being that it hasn't missed an economic growth since 1998 – one year after the Asian financial crisis – officials are working overtime to meet the 7.5% growth.
So, why is China struggling to meet it's financial goals for the year? Market analysts say one contributing factor is the difficulty of obtaining small business loans. Chinese banks have maintained a certain level of reluctance that's not found in American banks. With the economy slipping, though, banks are now lending even less than before.
Another contributing factor is the simple fact small businesses aren't seeking as many loans. Rather than seeking loans, many small businesses are either saving funds themselves or searching for alternative means of capital funding.
Shen Jian-guang of Mizuho Securities Asia Ltd. Stressed the importance of boosting China's struggling economy in an email. "The economy is decelerating, and I believe it is high time to do more easing to stop the downward trend," said Shen Jian-guang.
Will a financial influx of 200 billion yuan into two dozen banks be enough to help China's economy? Analysts are skeptical, saying more needs to be done. Cutting interest rates is one possible action that could boost the economy, although there's been no signs the government is even considering this move.