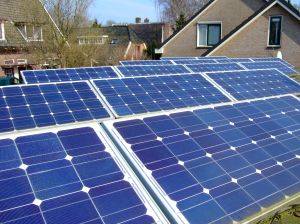 Investments in Renewable Energy Up 18%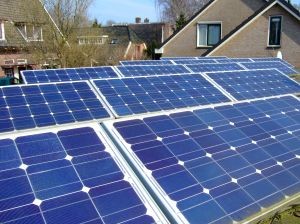 As climate change becomes a leading topics for world leaders, more and more investors are looking to capitalize on the growing trend of renewable energy. According to a recent report published by the advisory group Climate Policy Initiative (CPI), investments in solar power, wind power, and other activities which are aimed to reduce greenhouse gas emissions and climate change vulnerabilities increased 18% from 2013 to 2014.
The CPI report says that investors funneled an estimated $391 billion into the preventative climate change activities in 2014, whereas $331 billion was invested in 2013, and $359 billion in 2012. As you can see, funding tapered off somewhat in 2014, but preventative climate change investments are back in full swing, with analysts expecting the trend to continue in this direction for years to come.
Another interest note added to the report was that roughly 75% of the total investments, as well as 90% of private investments, was raised in China. Boasting the world's largest population, China is at the forefront of climate change, and to make matters worse, the government has come under scrutiny for its high level of air pollution. This has prompted a surge of "green" investments in China, making it the leading country for such investments.
Even with the positive increase of green investments, however, the CPI claims that current spending is still not enough to meet the international emission targets, which has placed a goal for slowing the increase of global temperatures to no more than 2 degrees Celsius by 2100. Researchers say it would take roughly $16.5 trillion invested into green projects from 2015 to 2030 to reach this goal.
Investments for climate change mitigation and adaption include the construction of solar panels, wind turbines, natural gas, transitioning to resilient crop species, and improved weather reporting. Subsequently, this also involves a reduction of fossil fuel production and usage, which is believed to be a leading cause of greenhouse gas emissions.
"Two weeks out from the international climate negotiations in Paris, our analysis demonstrates that countries around the world are investing to drive their own economic growth and development," said Barbara Buchner, senior director of the CPI and lead author of the study.
This article brought to you by Intrepid Executive Group – A Global Financial Services Company