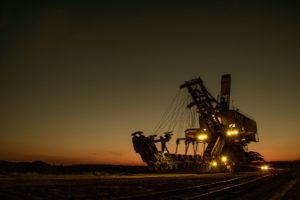 Many businesses rely on expensive, professional-grade equipment to conduct their day-to-day operations. But the cost of this equipment is often too much for startups to handle, forcing them to seek alternative options. So what is an equipment lease buyback and how can it help your business?
How do Equipment Lease Buybacks Work?
Also known as a leaseback, an equipment lease buyback is an arrangement between two parties in which one party sells equipment to a leasing company, and that leasing company leases the equipment back to the original owner. This allows the original owner of the equipment to acquire cash for purchasing new equipment instead of using the cash/assets he or she already owns.
Of course, another option is to acquire a small business loan to fund the purchasing of new equipment. There are several problems with this option, however, one of which is the down payment. Many banks and financial institutions require a large down payment when financing new equipment. In contrast, there is no down payment associated with an equipment lease buyback.
Disadvantages of an Equipment Lease Buyback
When the business owner sells his or her equipment to a leasing company, they forfeit ownership. So while they can continue using the equipment, as specified in the equipment lease buyback agreement, the leasing company has legal ownership of the equipment. This means the business owner cannot sell the equipment if he or she needs fast cash (or any other reason).
Equipment lease buybacks are a particularly attractive form of equipment financing in the construction industry. However, they can be used in all industries, assuming the business owner needs equipment to perform their regular operations. According to Wikipedia, equipment lease buybacks are frequently used in real estate transactions in France, the United States, United Kingdom, India, Australia & Asia. They are also used in the aviation industry, where equipment comes with a hefty price tag.
Is an equipment lease buyback the right financing option for your business? There are many different factors to consider when answering this question, such as your current assets and cash flow; the importance of equipment in running your business; your ability to acquire financing through traditional means; and more. With that said, an equipment lease buyback is certainly a viable option to consider when funding your business.
This article was brought to you by Intrepid Private Capital Group – A Global Financial Services Company. For more information on startup and business funding, please visit our website.