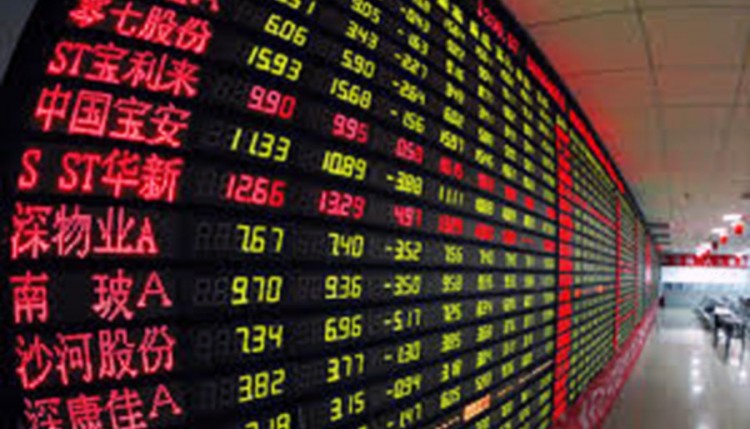 China's Stock Market Plummeted Following Greece's Default
China's stock market plummeted this week, shortly after Greece announced that it had defaulted on its load from the International Monetary Fund.
Like all financial markets, China has its ups and its downs. But this recent plunge was even worse than expected, dropping nearly 8% while subsequently wiping trillions of dollars off the Asian nation's economy.
Analysts have been expecting a downfall within China's economy for some time. According to the experts at MarketWatch, stocks listed China's largest exchange dropped 30% in just three weeks, down from its seven-year high. Another exchange, the ChiNext Index, dropped a whopping 42% during this same period.
So, who or what's to blame for China's economic turmoil? There are a few plausible factors contributing to the financial crisis, one of which is the surge of investors in recent years. China has seen an uptick in the number of traders and investors, many of whom entered the market in 2013 to capitalize on the nation's growing economy. This prompted an initial spike, sending Shanghai's market up to 150%, while also boosting other Chinese markets (although to a lesser degree). But now these investors are selling out, causing stocks to plummet.
China's Securities Regulatory Commission issues a statement in regards to the market's recent downturn, confirming that there's a "mood of panic" causing traders to dump their shares.
"At the moment there is a mood of panic in the market and a large increase in irrational dumping of shares, causing a strain of liquidity in the stock market," said China Securities Regulatory Commission said in statement.
To put this problem into perspective, analysts say this is China's most volatile market change in more than two decades. In fact, it has even prompted the Chinese government to take measures in an effort to regain control of the financial market. The Bank of China, for instance, slashed interest rates for the fourth time in just six months. This brought some optimism to the struggling market, but it wasn't enough to overcome the doubts among traders and investors.
CNN Money reports that brokerages have agreed to buy billions of stocks, which should help China's market to some degree. In any case, it's unlikely China's stock market will continue to dip for much longer. The general consensus is that we're beginning to see the bottom of the barrel, meaning there's